Quality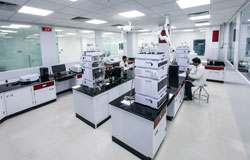 Credo aims at achieving excellence in quality and customer satisfaction through Good Manufacturing Practices and strives for continual improvement. We have fully equipped quality control cells equipped with Wet Lab, Instrumentation Lab and Microbiology Lab to carry out intermediate, in-process and final product analysis.
The instrumentation includes: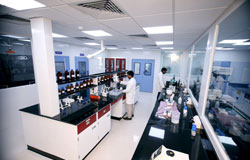 HPLC's, GC with Headspace, UV Spectrophotometers, FTIR, TOC Analyzer, Polarimeter, Mili-Q-Water System, Dissolution Apparatus ( Manual & Auto) walk in Stability Chambers for all climatic zones, BOD Incubators, LAFU, Biosafety Cabinet, HPHV Autoclave etc.
We have the required infrastructure to ensure full operation of the quality function from Raw material analysis to in process analysis and analysis of final products.